Welcome to


DEPARTMENT OF

INFORMATICS AND TELECOMMUNICATIONS
Continuous renewal of cognitive subjects, in collaboration with the Academic and Industrial Reality, integrates our students into modern requirements.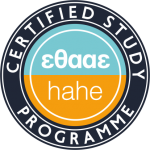 Below, you can browse the science fiction sites via photos. You can see the amphitheaters and the laboratories of the School. Then you can discover the classrooms where lectures are given every day.